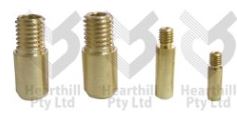 ME Male end fitting for 5, 7, 9 or 11mm rod
ME – 05/07/09/11, fitting for 5/7/9/11mm rod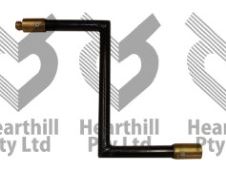 PHR-22C Polycarbonate hand rod crank handle

The PHR-22C is the crank handle to ensure the rods stay together whilst thrusting and pulling the rods up to the conduit.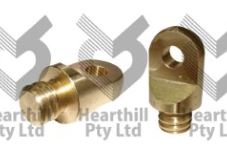 PHR-22F / PHR-22M Female/Male fittings for 22mm
polycarbonate hand rods
The PHR-22M and PHR-22F are replacement fittings for the polycarbonate rods.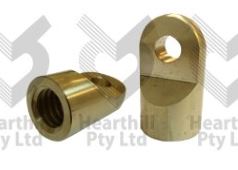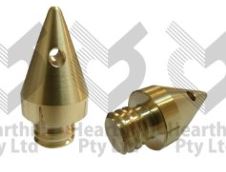 PHR-22FL / PHR-22ML Polycarbonate hand rod replacement bullet leader
PHR-22L are female/male removable eyes for the ends of the poly hand rods.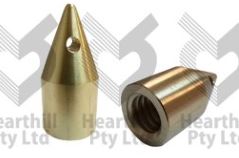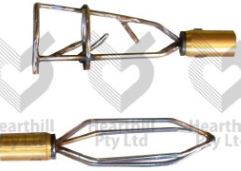 PHR-22GH Grappling hook and loop set for 22mm
hands rods

These grapping hooks fit the larger sizes of fibre rod and the PC hand rods. They are used when your conduit run is too long to rod from one end. Push from both ends and grab in the middle.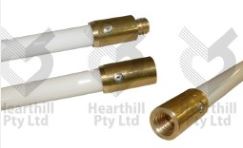 PHR-223M Polycarbonate hand rods 3 mtrre with 22mm M&F fittings
These 22mm polycarbonate rods 3metres long with brass fittings are adaptable with Telstra type rods. The new polycarbonate provides the rigidity required for long placements and the molecular flexibility to avoid splintering when squashed or kinked.